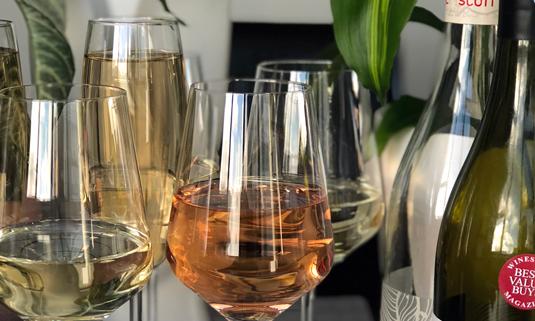 Allan Scott wines are going vegan
Innovation and listening to our consumers are two things we pride ourselves on at Allan Scott, and with the 2018 vintage starting to roll out of the winery, it is a great time to make some changes.
Senior Winemaker Bruce Abbott knows too well about selecting food and drinks based on what you can eat. With a strict no dairy or gluten diet allowed in his family, he understands the importance of not only of food allergies but also consumer preference in a world of options. "In my household we have allergies and we have to make conscious decisions about what we put in the trolley. People with serious allergies are getting more and more choice these days on what they consume, so we want our wines to be part of that choice" Bruce says.
The decision to remove fining agents that typically contain eggs, fish products and gelatine was an easy one. Not only are there more solutions available from a manufacturing point of view, but many of the winemaking team are passionate about the move. All Allan Scott Wines moving forward will be vegan-friendly so consumers can be sure they've made a good choice when choosing their wine.
https://allanscott.com/wp-content/uploads/sites/6/Photo-19-05-18-12-16-16-PM_small.png
714
535
Allan Scott Wines
https://allanscott.com/wp-content/uploads/sites/6/Allan-Scott-Logo-01-1.png
Allan Scott Wines
2018-07-16 09:16:57
2018-07-25 11:11:36
Allan Scott wines are going vegan